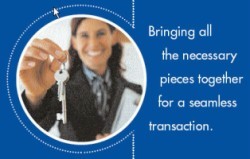 "We are open until you are closed!"
While many firms, large and small, are adding real estate closings to their extensive list of services, we do one thing and do it well. Real Estate transactions.
At First Guaranty Title, by the way, we do closings, is not the way we feel about YOUR closing. That is why First is in our name – we put YOU FIRST.
Because Real Estate closings and other title related services are the only services we provide, First Guaranty Title is focused on your transaction from the first phone call with us until you leave our offices after your closing. We bring all the pieces together for a seamless, cost-efficient transaction.